Rabbit Air MinusA2 SPA-780 Air Purifier
Rabbit Air MinusA2 SPA-780 Air Purifier Review
Looking for a slim and stylish, Energy-Star certified, super-quiet air purifier that can cover up to 815 square feet? The Rabbit Air MinusA2 Spa-780A offers all this and more by utilizing a 6-Stage air cleaning and odor removing purification method.
The Rabbit Air MinusA2 Air Purifier combines efficiency and style in a noise-reducing unit to remove harmful airborne pollutants like dust, pollen, mold, smoke, and more. It's Energy-Star certified, offers 5 fan speeds, and can keep air clean and fresh in rooms up to 815 square feet.
Personalized Air Purification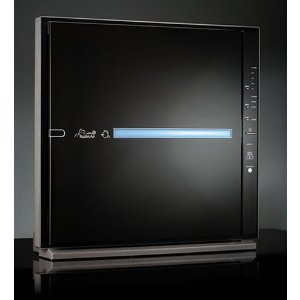 The MinusA2 is one of the most customizable air purifiers available, allowing you to fine-tune your unit to your particular air cleaning needs. The Rabbit Ear SPA-780A includes one of 4 different custom filters (Pet Allergy, Germ Defense, Toxin Absorber, and an Odor Remover) specifically developed to remove germs, chemicals, odors, and allergens from the air. It comes with one custom filter of your choice.
Advanced HEPA Filtration
The Rabbit Air MinusA2 includes a BioGS HEPA filter that makes use of state-of-the-art, bio-engineered fiber that not only traps but also eliminates harmful allergens like dust mites, pet dander, and pollen. In a 6-stage filtration process, air is passed through a medium filter, a pre-filter, a HEPA filter, a custom-filter, and a washable carbon filter.
Low-Cost Operation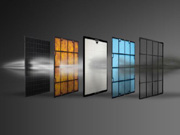 Energy Star certified, the MinusA2 consumes only 58 watts in turbo mode and 8 watts in silent mode. Rabbit Ear's Brushless Direct Current technology automatically adjusts fan speed to match current air quality measurements.
Quiet and Mainenance Free
The Rabbit Ear air purifier offers air cleaning coverage of 815 sqaure feet based on 2 full air circulations per hour. Completely noise-free on silent mode, it comes with a washable pre-filter and maintenance free functioning.
Rabbit Ear offers a 5-year warranty and 24/7 lifetime support on this unit.
Features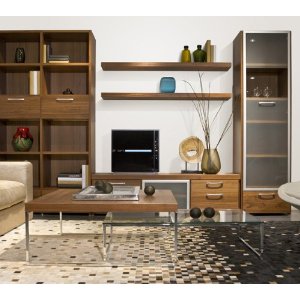 Your choice of custom filter
Zero Ozone Emmissions
24/7 Support
5-Year Warranty
Includes
Washable pre-filter
Medium filter
BioGS HEPA filter
Customized filter
Washable activated carbon charcoal filter
Remote control with batteries
Rabbit Air MinusA2 SPA-780 Air Purifier Reviews
Sample Customer Reviews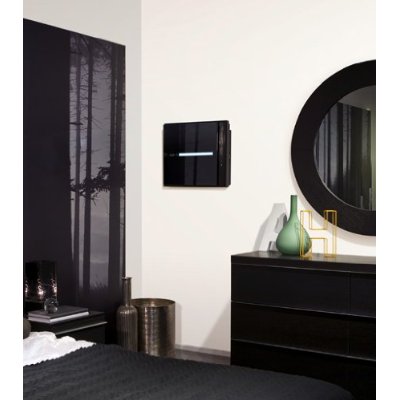 Reviews of the Rabbit Ear SPA-780 from owners of this unit are outstanding with over 95% rating this air purifier as 4 stars or better (out of 5).
Positive Customer Reviews
Looks great in my living room.  Does an excellent job with pet hair. Love the electronic controls.  Mine is always on auto and does a great job.
-- R.Y.
Has eliminated the pet odor problems we were having. Highly effective and looks great. 
-- P.S.
Best air purifier i have ever owned, and I've had quite a few.  Easily mounts to the wall, very quiet even at high fan speeds, and does a wondful job filtering odors and dust.
-- G.G.
Negative Customer Comments
You'd think the Rabbit Ear high gear on the "Auto" mode when the cigar smoke (from my downstairs landlord) starts seeping through our vents, but it doesn't do anything.
-- H.N.
Filter will only last around a year if you run the unit more than 12 hours per day.
-- K.S.